How to Choose the Best Waste Paper Supplier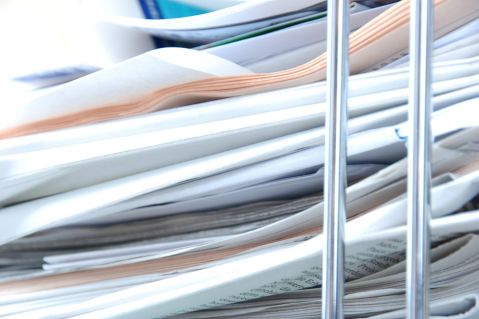 So how to choose the best one of the waste paper suppliers? Let's find out.
Credentials
The first thing you need to check is the credentials of the company. As you are also running a company, you know the importance of a valid license. A valid license ensures your supplier is registered with local municipal authority. You can also ask your waste paper firm about certifications if it has achieved any. It proves the skills and expertise of the supplier.
Experienced team
Look for waste paper suppliers such as OCC waste paper suppliers, OINP suppliers, etc who have a team of experienced professionals, waste paper collectors, and sales staff. Not all types of waste paper are suitable for recycling. So it is very important that waste paper supplier you choose knows the waste paper. Their team of waste management engineers should know how to sort waste paper in different grades. Find a supplier who has been into the industry for at least three years. Experienced suppliers have the necessary workforce, staff, and equipment to deliver bulk orders on time.
Reputation
The reputation of the supplier plays an important role in the paper waste recycling industry. Well established recycling firms have connections with the best waste paper supplier in the industry which provides the best quality waste paper products. You can check the reputation of the supplier by reading reviews of clients, checking the list of current and past clients, and checking business ratings of the supplier. The best waste paper supplier will have a great portfolio, positive reviews, and good ratings.
Customer service
It is an important aspect of the recycling business. Look for a supplier that provides high-quality customer service and maintains effective communication with your company. Your waste paper product needs may vary from time to time. Your supplier must be able to understand your needs and provide the best solution. Best waste paper suppliers pay huge attention to the client's satisfaction. Meet your supplier, check their level of customer service, and make your decision.
Price
Cost is the key factor for paper manufacturers in choosing a waste paper supplier. You don't want to choose a supplier who is out of your budget. Prices vary from supplier to supplier. As you are going to purchase tons of waste and it will be long term partnership with your supplier, it is best to work out the cost first so that you don't change the supplier in future due to financial reasons. Get quotes from three to five suppliers, negotiate the final price, and choose one that offers the best service at the best price.
So these are the five tips you can follow in choosing the best waste paper supplier.