What to Look for in a Dumpster Rental Company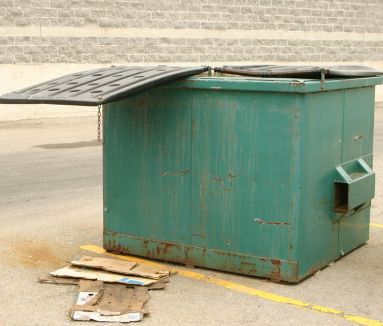 Need a dumpster rental for your construction site, roof, and remodel or window replacement? Most people rent a dumpster a number of times in a lifetime but have no idea how to choose the right dumpster for the job. Having an idea of various dumpster options and asking the right questions makes the rental process easier and can save a few bucks. Why do you want to spend 700 dollars when you can get with 350 dollars? There are people who just contact a company, give the order and pay the amount. They do not ask a lot of questions. The result is people ordered two 30 yard dumpsters and ended up being way more than required for cleaning and also way less that is required for the construction site. Below are some tips for choosing dumpster rental Katy TX.
Size
First and foremost, you have to do before choosing a dumpster rental company is what sizes are available with them and they should guide you properly in selecting the right size. It makes no sense at all when you are paying for a dumpster that is half-filled. Most rental firms offer various dumpster sizes like 10, 20, 30 and 40-yard dumpsters.
10-yard dumpsters – They are beneficial for medium-sized cleanouts or small remodeling projects like removing a shingle roof under 1,500 sq. feet or a deck of 300 sq. feet. They can hold ten cubic yards of material that is three pickup trucks of debris.
20-yard dumpsters – These dumpsters are perfect for removing carpets for a big house, deck removal more than 300 sq. feet or shingle roof removal more than 1,500 sq. feet. They can hold 20 cubic yards of material that comprises six pickup trucks of debris.
30-yard dumpsters – Typically, these dumpsters are used for commercial purposes or new construction or home renovation. They can hold 30 cubic yards of material that comprises nine pickup trucks of debris.
40-yard dumpsters – They are mainly used for industrial or commercial purposes, and works best for a complete siding or window replacement. They can hold 40 cubic yards of material that comprises 12 pickup trucks of debris.
What type of waste you will be throwing?
You have to consider the kind of waste you are generating. For instance, dumpster rental Katy TX never allows a mix of materials. Most likely fill and gravel cannot be mixed with other materials. It also depends on what you want to dump, and the weight is also another factor. If you are dumping heavy items, it will cost more. It is best to consult with your company to determine the cost of the nature of the materials you want to dispose of.
Knowing the law
A dumpster rental Prairie View TX company cannot dispose of hazardous waste as it is against the law. There are various hazardous wastes that one should be aware of, such as oil filters, chemical products, pesticides and herbicides, solvents, radioactive material, other flammable liquids, and propane tanks. Apart from these, wastes like partially filled aerosol cans, motor oil, hydraulic/lubricating/transmission oil, contaminated oil (gasoline, mixed with solvents, etc.) and refrigerators. More wastes that cannot be disposed of including batteries, tires, antifreeze, lead paint chips/ petroleum-contaminated soil, railroad ties, fluorescent tubes, asbestos, medical waste, sealed cylinders or barrels, and dead animals.
Compare with various shops and Negotiate
Dumpster rental is a huge expense, and rates can vary greatly among various suppliers, so it is better to get quotes from a few companies. Also know the extra expense you need to pay – late fees, tipping fees, and overage charges and fuel surcharges so that it will be easy for you to know the rates of various companies and pick the best one.
It is good to negotiate, and please ask about special discounts and some companies offer handsome discounts to veterans, military personnel, seniors or members of specific organizations.
 Easy Pickup and delivery
The best thing about renting a dumpster is you need not require doing heavy work for retrieving it and sending it away. This is applicable when you are doing business with a legitimate firm. A good dumpster firm will be delivering your dumpster directly where you want and pick up from that point when you have completed your job.